Illuminate Children's Ministry
Programs for Infants – 5th Grade

We Love Kids!
Isn't it awesome?  Illuminate Children's Ministry is dedicated to igniting a passion for Christ, allowing children to experience God's love first hand and be able to be a spark in their homes and communities for God. Each Sunday we create an atmosphere for your children through 5th grade to engage with their peers, build friendships and learn about Jesus!
Kid's Programs
Sunday School is offered each week during the 9:15 am service.  While you are engaged in and enjoying worship and the message, your kids will also be experiencing God in a way they can understand!
Connect Kids continues in the spirit of worship by providing further Bible lessons through music, art and games every Sunday evening from 4-6 pm.
Nursery
Our nursery is open 9-12:15 every Sunday. Infants to two year olds get to experience God's love and grow in grace through Bible focused song, stories and repetition of key phrases.
Our friends in PreK, ages 3-5, are provided a learning environment where His word comes alive with stories, pictures, art and fun activities stimulating your children to learn more about Jesus.
Orange Sunday School Curriculum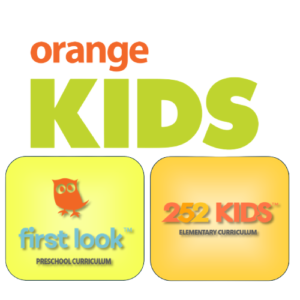 Illuminate Children's Ministry is dedicated to teaching your kids all about Jesus.  We are using the Orange Curriculum, which was designed with children of all ages in mind.  Each month has a theme with an overarching principle.  Each week of the month the main point is expanded on through different bible teaching.
Children's Ministry IS Family Ministry
While we love your kids, you are important to us, too!  You are an important part of the ministry equation.  You spend more time with your children than we do.  We want to assist you in guiding your children along their spiritual walk.  We have created an Illuminate Children's Ministry facebook page. Monthly and weekly Sunday school and nursery updates, parent cues for conversation starting and weekly devotions for you and your children.  Our goal is to equip you to be the spiritual leader your children need you to be.
Good News Club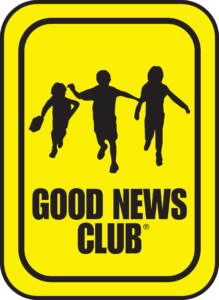 Good News Club at Sallie Jones Elementary School in Partnership with Child Evangelism Fellowship
Every Wednesday our team shares the Gospel at this after school ministry club, allowing children the opportunity to experience Christ through a message, song and crafts. If you would like to be a part of our Good News Club team, please contact Becca at becca@whatis1st.com for information on how you can become involved!
Safety & Security
Your child's safety is very important to us. Therefore, children must be dropped off and picked up by their parents to all events and classes. Please pick up your children within 15 minute of the end of each session.
Contact Info
If you have questions, concerns, comments, want to volunteer or just want to chat about specific needs for your children, please contact Becca at becca@whatis1st.com.