Events & Special Services
Today Matters: October 16, 2021 at 4pm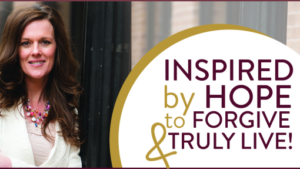 Today Matter's Mental Health Ministries welcomes Jennifer Tracy 4pm. (Doors will open at 3:15pm)
ARE YOU READY TO DISCOVER WHAT'S HOLDING YOU BACK?
Jennifer battled suicidal thoughts…
– a tragic family car crash that buried her husband and daughter… forgave the man who killed them…
– a life-threatening brain malformation…
FIND OUT WHAT KEPT HER GOING.
Learn more about Jennifer HERE
Halloween at 1st Church: October 31, 2021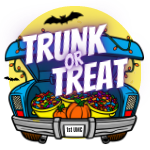 Be a part of our annual Halloween Outreach!
We anticipate welcoming 8,000+ guests on the 1st Church campus, and we need your help in very tangible ways:
1st Pray – That the night will be safe for all of our children and families, our volunteers, and the PGPD who will be directing traffic.
2nd Candy – We need to collect in excess of 80,000+ pieces of candy to distribute to children and teens that evening.
3rd Volunteer – We need a set team up prior to the event (well before the controlled chaos begins). A team to help during the event in 2 hour shifts – for those who like the energy large crowds.  And 2 teams following the event. One immediately following the Trunk or Treat and another team the following morning to help dismantle the decorations, lighting, fencing, etc, then organize and sort everything into its proper place around campus.
4th Cars & Trucks – We need volunteers to decorate their trunk, truck bed, or even their company vehicle and help pass out candy during our  Trunk or Treat event.
If you want more details about volunteering (before, during, or afterwords), or to register a vehicle, please contact Tim Buck or AJ Rilat at the church, 941-639-3842 or email them: tim@whatis1st.com or aj.rilat@whatis1st.com
Sign up to serve HERE
Surviving the Holidays: November 17, 2021 10:00am or 6:30pm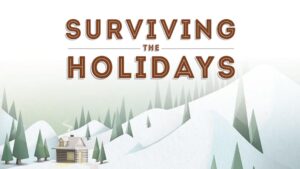 Surviving the Holidays 2021

Have you or someone you know experienced the death of a loved one? No matter how long it's been, grief can make the holidays a painful time, but there is hope. Our GriefShare program is once again offering an encouraging seminar to help those dealing with grief survive the holidays and discover new reasons to enjoy them again. We want to encourage you to sign up for this 2 hour seminar today, and join us for the morning or evening session on Wednesday, November 17th at 10 am or 6:30 pm. Seating is limited, so reservations are required.
For reservations or information, please call or text Melodie Austin at 941.661.0842 or or you may email her at melharryaustin@yahoo.com. Reservations must be made before Wednesday, November 10th.