Events & Special Services
Community Thanksgiving Dinner: November 25, 2021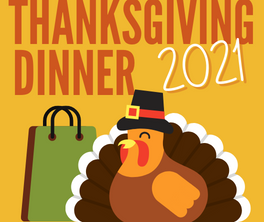 Annual Community
Thanksgiving Dinner
November 25, 2021

To-go dinner pick up from 12-3pm, while supplies last.
No reservations are needed. Dinner is FREE. All are invited!
Places to Serve:
Kitchen Crew
Meal prep Station
Shut-in Meal Delivery Drivers
Extra Miscellaneous Helpers
Turkey Carvers
To volunteer, contact Sherri O'Connell: 941-916-4050, thanksgiving@whatis1st.com
Donations Needed:
Fully Cooked Turkeys (50 needed)
Green Beans, Large Can
Yams, Large Can
Turkey Stuffing, Large Box
Mashed Potatoes, Large Box
Gravy, Large Jars
Pumpkin Pies
Please label all food donations "THANKSGIVING" and deliver them to Lenox Hall or the Life Center, beginning November 5.  ALL cooked turkeys should be delivered the MORNING of Thanksgiving, 8-10:30am to Lenox Hall for carving. 
Christmas Harp Concert: December 3 SOLD OUT

Friday, December 3, 2021




7:00 pm




In our Historic Sanctuary



Join us for a festive harp concert of beloved Christmas carols presented by the talented harpist Barbara Moses. Due to limited seating – a free ticket is required. Tickets are available after each service starting Sunday, November 7. Tickets are first come, first served until gone.
Blue Christmas: December 19, 2021
A Service of Hope for the Holidays


Sunday, December 19 at 4:00pm
in our Historic Sanctuary
For those who are grieving the loss of a loved one, the Christmas Season can be very painful. Added to the memories of Christmases with those we have lost, there is a seasonal pressure to put a smile on and join the festivities. Join us for a time of honor and remembrance.
Christmas Eve: December 24, 2021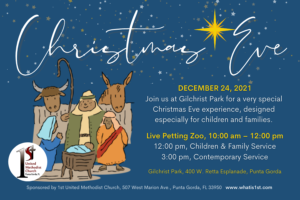 10am – 12pm, Petting Zoo – Gilchrist Park

12pm, Children & Family Service – Gilchrist Park

3:00pm, Contemporary Service – Gilchrist Park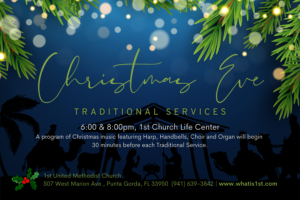 6:00pm, Traditional Service – Life Center

8:00pm, Traditional Service – Life Center


A program of Christmas music featuring Harp, Handbells, Choir and Organ will begin 30 minutes before each Traditional Service.